About Us
The future of healthcare is different
About Humanity Health Group
We're in the business of helping people get to where they want to be throughout their life. Every day, we're improving individual's quality of life.
For our customers, we deliver innovative allied healthcare solutions that create meaningful, tangible life-enhancing outcomes. We push the boundaries of 'what's been done' to create the solution that needs to be done.
For our employees, we are a destination for career cultivation with opportunities to traverse across a portfolio of twelve established brands. And, we provide an industry-leading HumanityLIFE policy that empowers you to live out your version of a balanced life and meaningful career you can be proud of.
Our History
Since our inception in 2013, we have united around a cause greater than ourselves – changing the future of healthcare. We work with the brightest minds in allied health, to deliver an exceptional standard of care.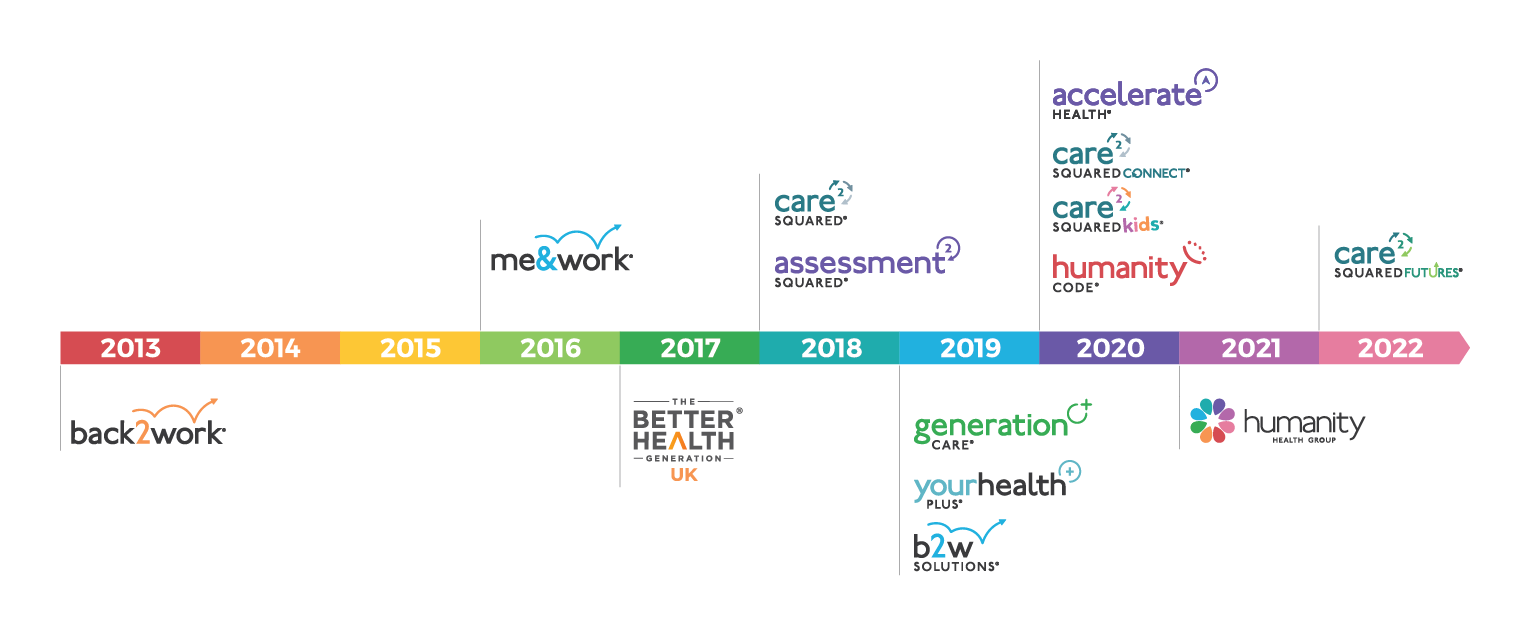 We're always seeking life-enhancers to join our team!
Register your interest with us and start planning your future at Humanity Health Group!
• Physiotherapists • Speech Pathologists • Psychologists • Therapy Assistants • Podiatrists
• Occupational Therapists • Exercise Physiologists • Behaviour Support Practitioners • Nurses • Developmental Educators